Kücki's Pub, Swakopmund, Namibia
Over 40 years of experience
Welcome to Kücki's Pub, where the atmosphere is fun, casual and relaxed. Come and join us for a great time!
Situated in the heart of Swakopmund, close to the main hotels, guest houses and beaches, Kücki's Pub has established itself for over four decades as a favourite hangout amongst locals and visitors alike.
Don't be fooled by our slogan! "Warm Beer, Lousy Food, Bad Service"
Kücki's Pub first opened its doors in Swakopmund in 1981 as a humble watering hole and meeting spot. Since then, our popularity and regular clientele have seen us expand to occupy two floors. The original pub and the adjacent restaurant area, catering for smaller groups, are downstairs and see many of the late-night gatherings and fun conversations we're known for. 
Upstairs we have The Wine Bar for a more intimate dining experience. The upstairs deck area with its own bar caters for larger groups.
At Kücki's Pub, we are dedicated to delivering you a memorable dining experience by preparing only the finest quality produce available. The approach to our menu was straightforward. As a restaurant, we had no interest in trying to reinvent food. We went with Namibian cuisine and the best that Namibia has to offer. The Namibian cuisine we serve is a combination of German and South African influences.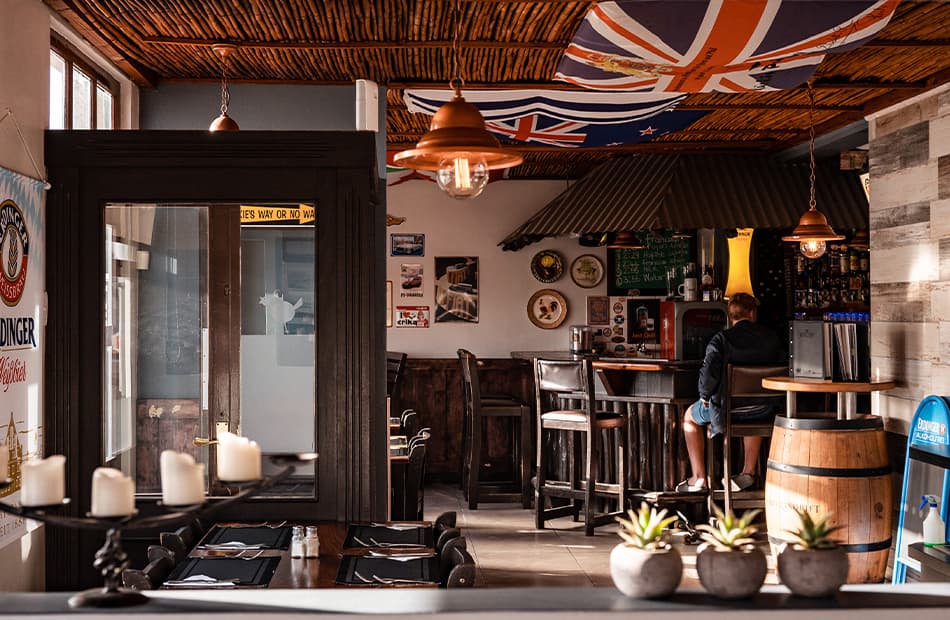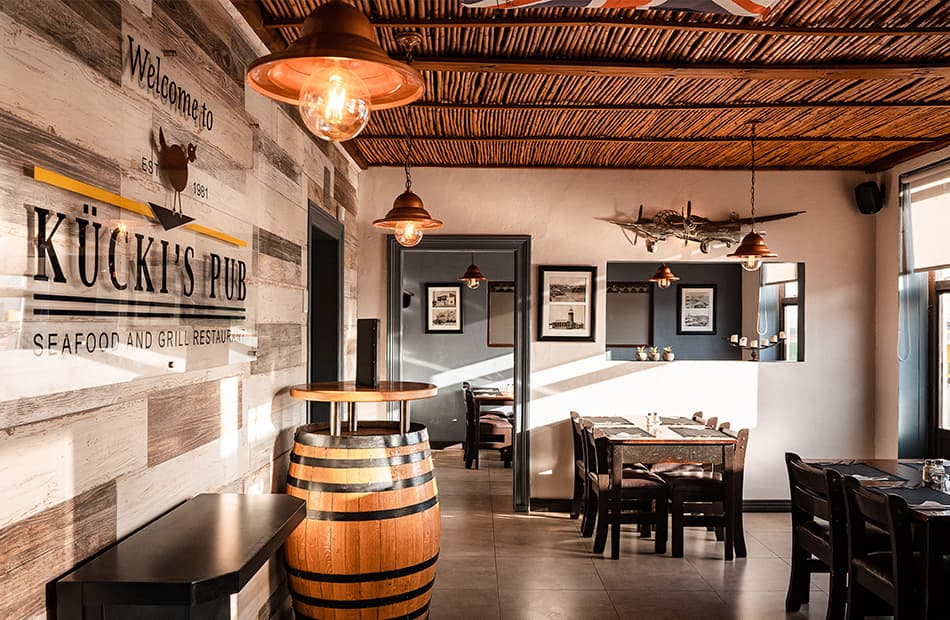 At Kücki's Pub we believe in being more than just a restaurant and pub that serves outstanding quality food – it is about the entire Kucki's experience. From our delicious Namibian steaks and mouth-watering seafood to our excellent, friendly service, we aim to provide you with a complete dining experience. Join us once a month for our popular pub quiz or just for an ice-cold beer at the bar or on the "stoep" – we'll ensure your visit is always a memorable one.
We serve local Hansa beer on tap and have an extensive list of South African wines. No visit to our pub in Swakopmund is complete without a shot of Jägermeister or Kümmerling!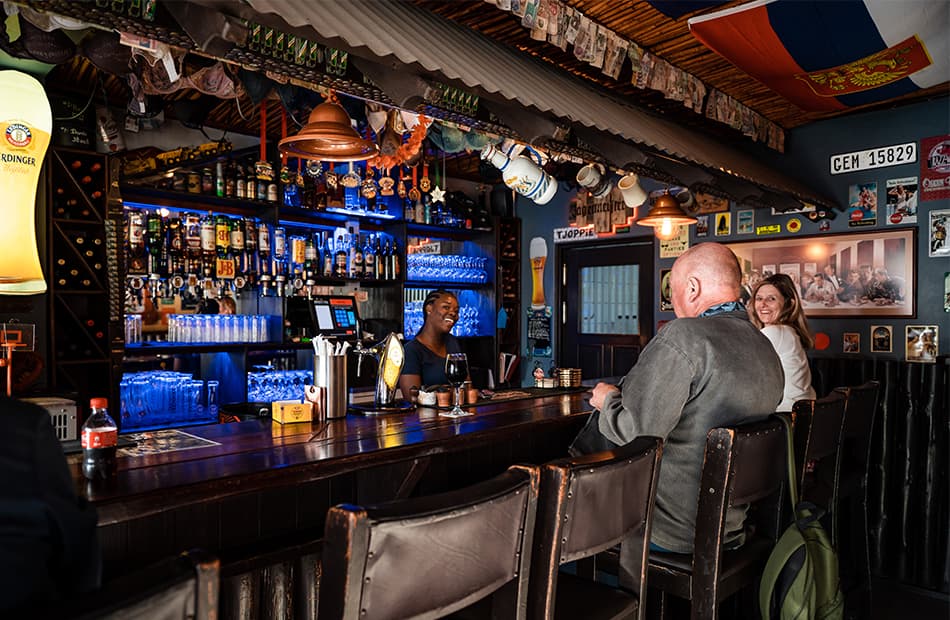 Our country is known for having some of the best free-range beef in the world – a resource we gladly tap into. Namibian venison such as gemsbok (oryx) and springbok are very popular; offering leaner options and unique, wild game flavours.
Swakopmund is the seaside gem of Namibia, nestled against the Atlantic Ocean. Seafood is incredibly popular and readily available as a result. Fresh kabeljou is caught on a daily basis.
Crayfish (rock lobster) is available during its season and is enjoyed as a delicacy. Fresh, locally farmed oysters are a particular speciality of Swakopmund and we serve them freshly shucked, as nature intended.
Another local delicacy worth sampling is Swakopmund green asparagus (September to April). Grown in the Swakop River bed, their sweet and crisp stalks are not to be missed.